Want to SELL Your Home In Indian Mountain Lakes ?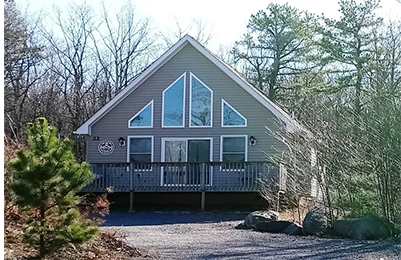 USA Realty has been in the real estate business for a generation and has represented buyers and sellers of close to 30 homes in Indian Mountain Lakes.

The company has been lending its expertise to homeowners in Indian Mountain Lakes who are looking to sell their properties. What sets USA Realty apart from other real estate brokers is the exceptional service they provide. The company offers local service with national exposure, which is a huge advantage for anybody looking to sell their home in the Poconos. 
USA Realty is the official agency of Poconos Real Estate and PoconosRealEstate.com, an honor that comes with great prestige. The company also owns 38 guides to different community webguides throughout the Poconos, with IndianMountainLakesRealEstate.com being one of them. This means that homeowners looking to sell their Indian Mountain Lakes home will be exposed to buyers looking specifically for homes in that area. And, with highly ranked websites on search engines, USA Realty is sure to attract buyers looking for Poconos Real Estate and your home in Indian Mountain Lakes in the western Poconos Mountains of Eastern Pennsylvania.

Finally, our company's office, located near the Delaware Water Gap, is readily accessible to buyers from both the New York and Philadelphia markets. If you're looking to sell your home, USA Realty is definitely the way to go!
Contact USA Realty at 570-517-2428 or email us about your interest in selling a home in Indian Mountain Lakes at usarealty@usarealty.net