Why you should BUY In Indian Mountain Lakes
in the The Poconos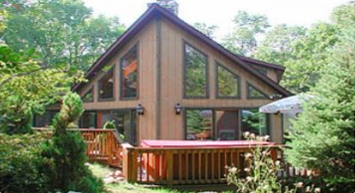 Welcome to Indian Mountain Lakes – your perfect destination to buy a dream home!
With its picturesque setting and magnificent natural beauty, Indian Mountain Lakes offers you the best of both worlds – luxurious living and an immersive vacation-like experience. Nestled in the heart of the Poconos, the community boasts of not only 3 pristine lakes but also easy access to tennis courts, beaches, and various lake activities for you and your loved ones to enjoy.
The location of Indian Mountain Lakes couldn't be better – with skiing, canoeing, kayaking, paddle boating, fishing, and all kinds of summer activities available right within the community. So if you're looking for an ideal retreat from the hustle and bustle of city life, look no further.
Indian Mountain Lakes community and location ensures that your stay is safe and secure, with gated entrances and well-managed professional services. Plus, with homes on half-acre lots, you get a great sense of privacy and a much-needed respite from crowded urban living. In addition, short-term rentals are permitted, allowing you to gain a profitable return on your investment in the long run.
Last but not least, with its central location, you're just 10 minutes away from Jack Frost Skiing, a 20-minute drive to the Pocono Raceway, Camelbeach summer waterpark, Camelback skiing, and the Mt. Airy Casino.
You'll also have plenty of restaurant options available to indulge in some mouth-watering meals.
Call USA Realty today at 570-517-2428 to schedule a viewing and experience the magic of Indian Mountain Lakes!